This is a weird one. I mean really, who's next? Norman Tebbit and Kate Thornton? Paddy McGuiness and Sister Wendy Beckett? But then maybe it's only weird if you're totally sold on Brooker's onscreen/in-print persona. The very definition of 'mercilessly caustic bastard' Brooker has cornered the market in ego-ripping bullshit-stripping criticism that penetrates the brain like a tickly laser of misanthropy. There's no-one better at kicking away the stupid conceptual crutches that support most British telly. As a picture editor for BBC News, I found this analysis of a typical bulletin package both hilarious and shamefully accurate:
He even appeared to have a go at his new fiancé when she appeared on his 'Screenwipe' series spoofing mission documentaries. In this case, Charlie's made-up mission was trying to get men to feel comfy urinating al fresco. The mock programme was called 'Konnie Huq's Great British Wee' and was, in her own words, a valiant attempt to "get Britain pissing." Here's an edited extract with a few black holes to avoid YouTube pulling it for indecency.
Now I may be wrong, but didn't that suggest Konnie Huq would do anything for money? Far be it from me to suggest that Charlie was branding his own fiancé a whore, but…..wasn't he? And he called her a 'primadonna'. But "Aaaaah Konnie," Charlie would say, "that's not really me. That's what my public expect me to say. They expect me to have zero tolerance for your gone-to-seed Blue Peter fluffiness and desperate need to attend the opening of an envelope to keep yourself in outrageous lattes and exotic vegetables. They expect me to burn you alive because you are the very antithesis of every 'real' fibre in my body – you are a 'celebrity' who exists solely because of, and for, television and consequently you have no spiritual or intellectual foundation worthy of the name. For the sake of my reputation as the hypercritical champion of all things rational & humane I must give you an exceptional kicking. But that's not me Konnie. It's not the real Charlton Brooker. Look beyond my bitter public persona to the human being beneath – a human being who needs a job as much as you, who needs to belong maybe even more – and love me for the man I truly am."
To which Konnie would gaze into those piggy eyes beneath the silvering quiff and say "OK, and I'm over 30 and want babies so let's crack on."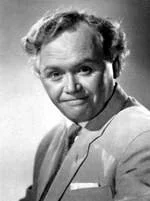 I suppose Ms. Huq kinda gave it away earlier this year when she 'fessed up to being in a relationship with a TV screenwriter called Charlie and that "he is definitely a keeper". Obviously if this was the 1960′s she would have been referring to diminutive slapstick king & Mick Hucknall doppleganger Charlie Drake. As it is, the choices are between 'Being John Malkovich' wierdo Charlie Kaufman, perennially popeyed auto-obsessed arsehole Charley Boorman (who wouldn't shy away from gifting himself a scripting credit for the laddish platitudes and statements of the sodding obvious he shared with true star mate Ewan Mcgregor) or Charlie Dimmock, whose love of dirt and physical exercise at least makes her more classically masculine than Mr Brooker.
Realistically, though, there was only one sensible Charlie of choice, and it's Love, has to be. Love between two people perfectly matched in private, but living totally different public lives. This act of union has revealed the sweet truth behind their media fronts more effectively & gently than any Screenwipe pisstake, so good luck to them.
Ladies & Gentlemen, a toast: to Ms. Konnie Huq, Mr Charlie Brooker, and the daddy of all daddy blogs.