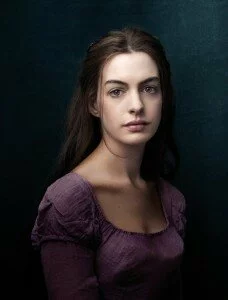 I see musicals once every few years. The last was Mamma Mia, which I immediately resolved to watch once a month for the rest of my life, such did I believe in the power of its relentless positivity to assuage mortality (I haven't seen it since).
Now Les Misérables arrives, already gilded with Golden Globes and Oscar noms, with every review a-glowing and no man alive capable of leaving the theater with a dry eye. Would I be able to withstand its barrage of the heart, its assault on all senses, its concerted scythe through every emotional chord tying mind to memory?
No. I left the cinema a dishrag, barely capable of driving home through a veil of tears. Had a police officer stopped me for erratic driving, I'd like to think simply turning my swollen eyes to him and mouthing "Les Mis" would have got me off a ticket.
Do I need to explain the plot? Jean Valjean is a 19-year convict granted parole, which he summarily breaks to forge a new life. Inspector Javert pursues him through the years, refusing to let him settle, believing a thief is always a thief. Javert eventually learns how wrong he is, just as Valjean learns that he can't escape who he is: a hero who made one mistake, but living in a world that might forever shame him for it.
Shame is the easy currency of 19th century France, where Fantine, only wanting to provide for her daughter, is thrown onto the street just for being a single mother. She sells her hair and teeth before finally falling into prostitution and dying in a convent. Valjean, as Fantine's previous employer, feels responsible, and promises to pluck her daughter from the streets and raise her as his own.
True love, tragedy, hope, and pride – almost every human emotion is poured into the pot as revolution eventually meets the ever-reaching hand of fate in a poverty-ravaged Paris. All this would be enough to make even the most straight-talking movie into a histrionic heart-masher, but almost every word in Les Miserables is sung, and with soul-tearing impeccability. The result is like watching your dog die with a running commentary by a celestial choir for 150 minutes.

Hugh Jackman is in his natural element as Valjean. He lost 10lbs for the opening convict scene by dehydrating himself for 36 hours, so hasn't skimped on sacrifice for the role, and he nails every scene, albeit in retrospect. On first view I actually found his voice slightly annoying but, looking back, it's too easy to see his incredible craft and spirit. Certainly, his glorious Valjean will stay with me.
Everyone knows Russell Crowe can't sing, but, as Javert, he plants his foot and belts it out as best he can, managing to convey with those magnificent eyes what he can't manage with his mouth. Undoubtedly, he is the weakest warbler, just as Eddie Redmayne is the most surprising, but, above them all, above all else, Les Misérables belongs to Anne Hathaway.
In one single take she elevates 'I Dreamed a Dream' from Subo's tub-thumping anthem to the stuff of movie legend. It is alchemy.
Watch it and weep peeps.